"Crusades of Cesar Chavez" has gone on the road, to Texas and soon on to Arizona, and I'll have more news about some great encounters in another post soon. In the meantime, I wanted to quickly post links to two terrific conversations about the book and Chavez that have been preserved as audio podcasts.
The first is my conversation with Luis Valdez at the LA Public Library's ALOUD program. Luis is an amazing story-teller and performer, so you'll get to hear some great stories about his experiences as well as our exchanges about Chavez and the book.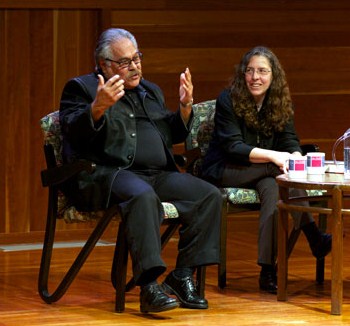 Second is an interview done by Lapham's Quarterly, a conversation with Aidan Flax-Clark that was a real pleasure because of his knowledge of the subject,  interest in the book, and probing questions.